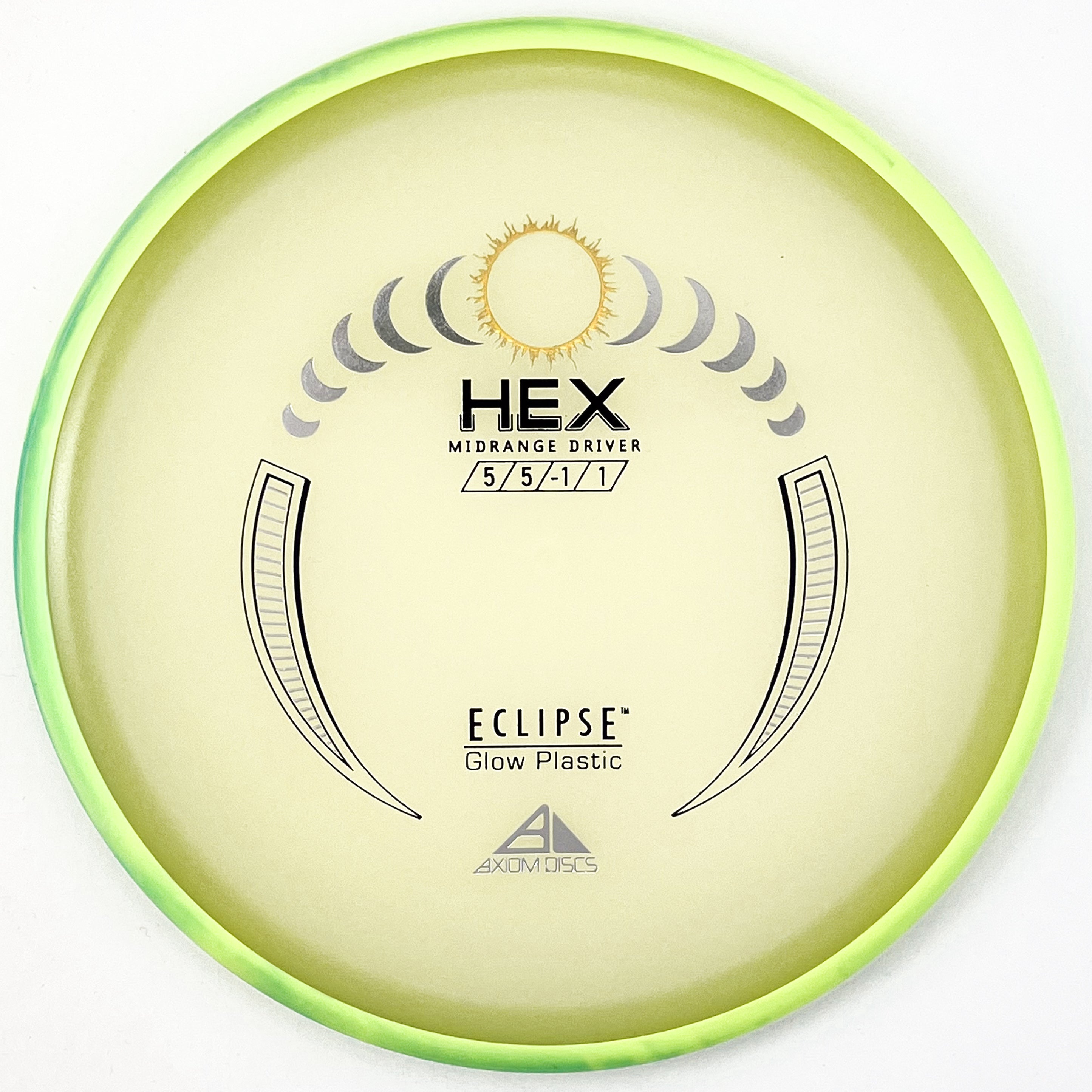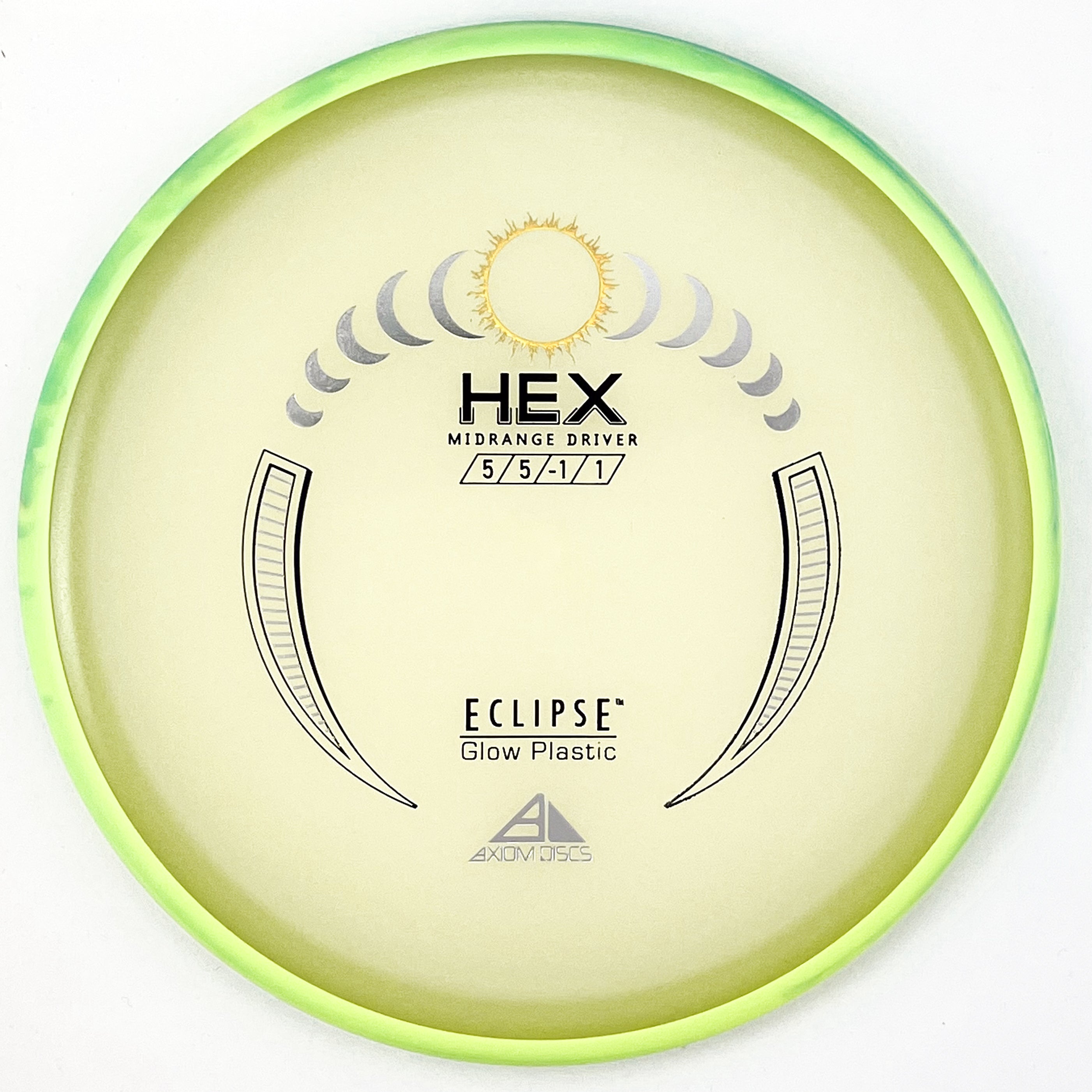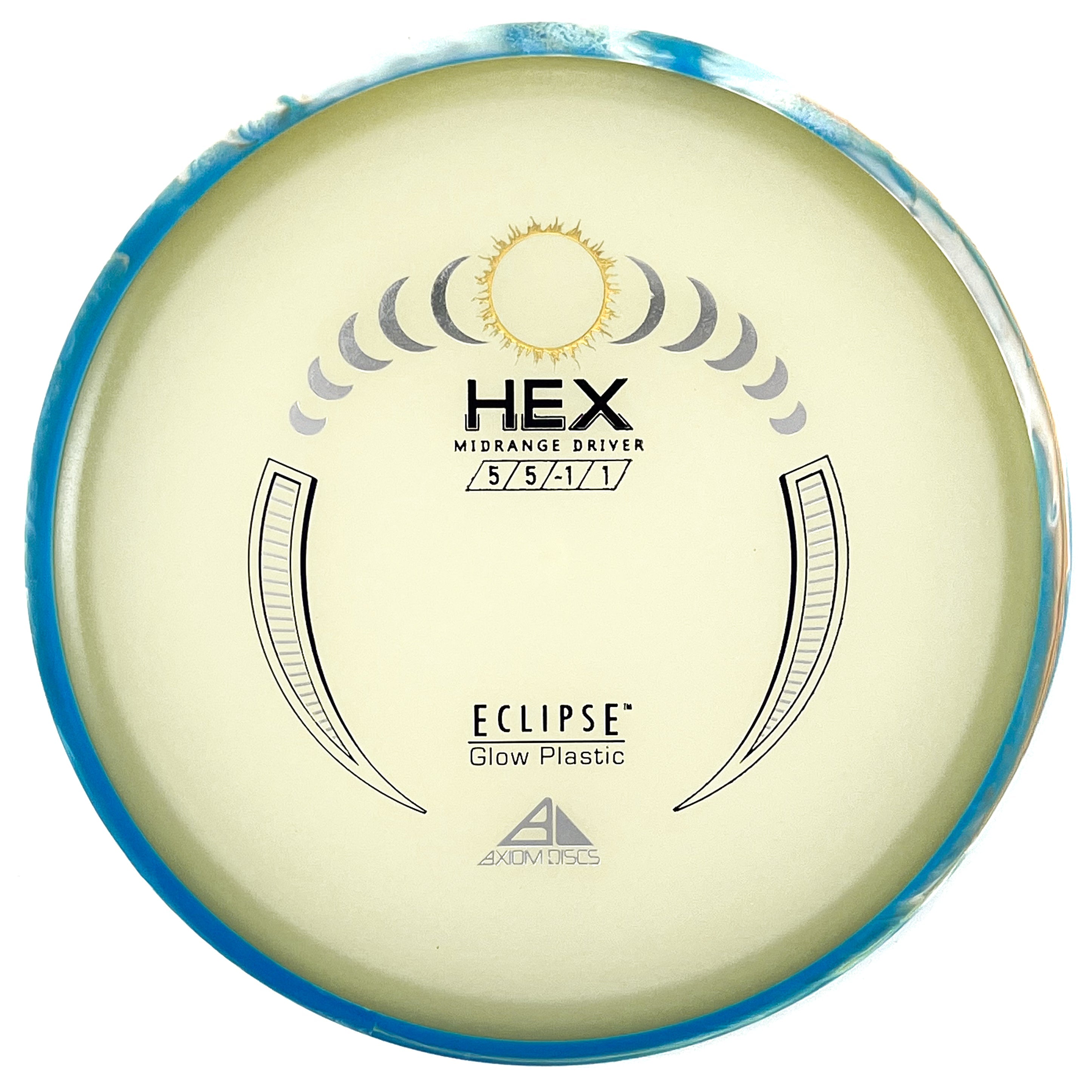 Axiom Eclipse 2.0 Hex
Only 1 unit left
Plastic - Colour - Weight:
Plastic - Colour - Weight
Free shipping in New Zealand on orders $100+
Speed: 5   Glide: 5   Turn: -1   Fade: 1
This disc is the perfect compliment to the MVP Reactor, while the Reactor is a touch overstable, the Hex is a very, very straight midrange. It has the flight characteristics that are perfect for shaping any shot you want to throw. At high speeds it gets a touch of flip but never turns and burns. The Neutron Hex has a great feeling plastic that has some subtle swirls to it at times.  It is a great disc for shaping shots in the woods and for those touchy approach shots. Grab an Axiom Eclipse 2.0 Hex today!
Axiom says this about the mold: "Mesmerizingly straight, with flight numbers of 5/5/-1/1, the Hex will find a place in anyone's bag as a versatile and reliably straight midrange. At the highest arm speeds, the Hex will produce slightly understable lines from flat, but the 1 fade keeps it from flipping over completely. For lower arm speeds, the Hex has enough turn to make shaping lines a breeze. If you are looking for control in the woods, or simply a versatile line shaper, the Hex is the midrange for you."