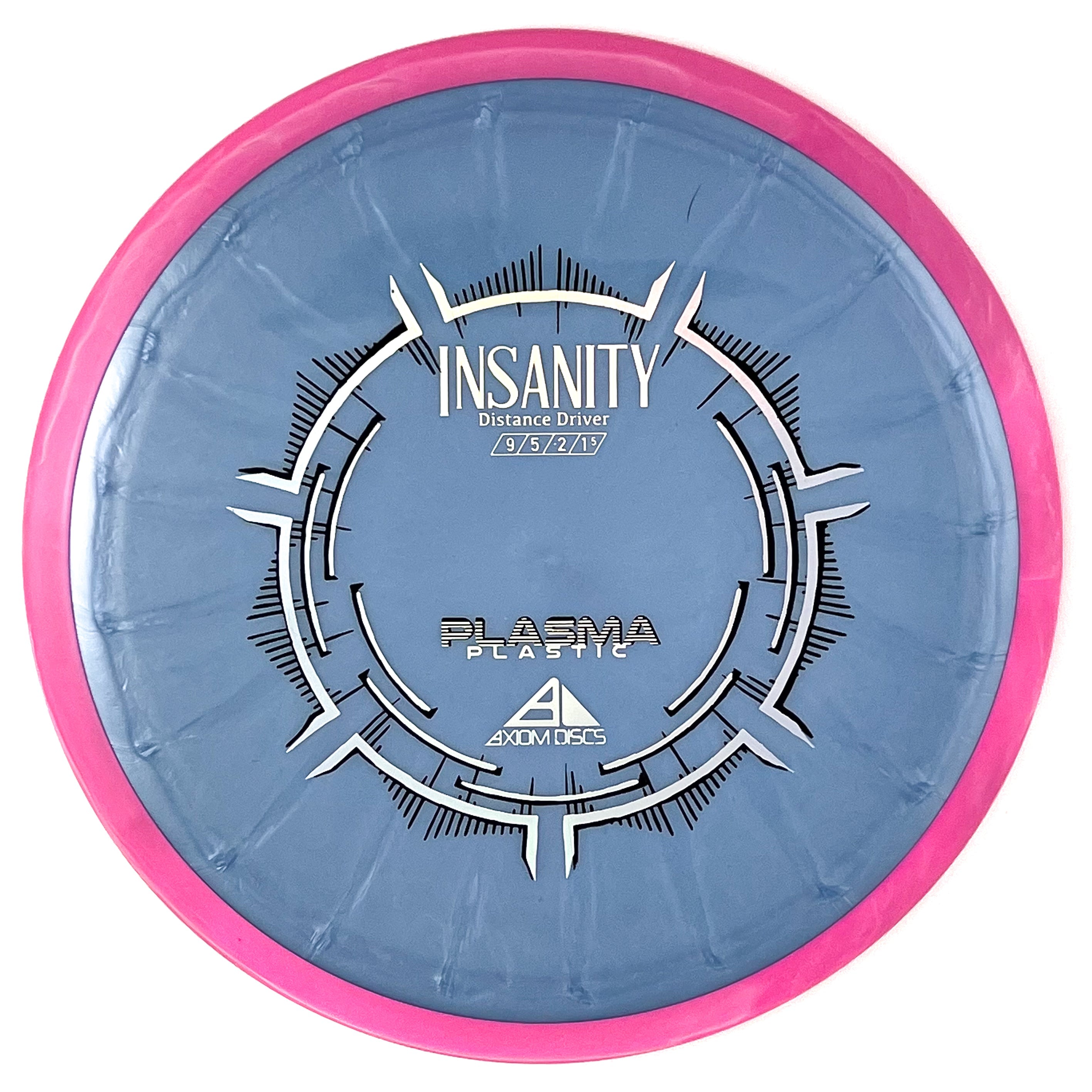 Axiom Plasma Insanity
Only 1 unit left
Plastic - Colour - Weight:
Plastic - Colour - Weight
Free shipping in New Zealand on orders $100+
Speed: 9   Glide: 5   Turn: -2    Fade: 1.5
The Insanity is a flippy 9 speed disc that can be thrown by players of all skill levels! This is a disc that is perfect for beginners and great for more experienced players looking for a roller disc. The Cosmic Neutron plastic feels great and looks even better. Grab a beautiful Cosmic Neutron Insanity today and watch your accuracy increase.
Axiom say this about the mould: "The Insanity is best described as a worn-in MVP Inertia, with slightly more high-speed turn and a diminished fade. For average power throwers, the Insanity will be remarkably straight, while high power throwers can execute precise flip and turnover lines with ease. Whether you're looking for that sweet-spot worn disc flight, or you're looking to achieve bigger Inertia lines with less power, give Insanity a shot."