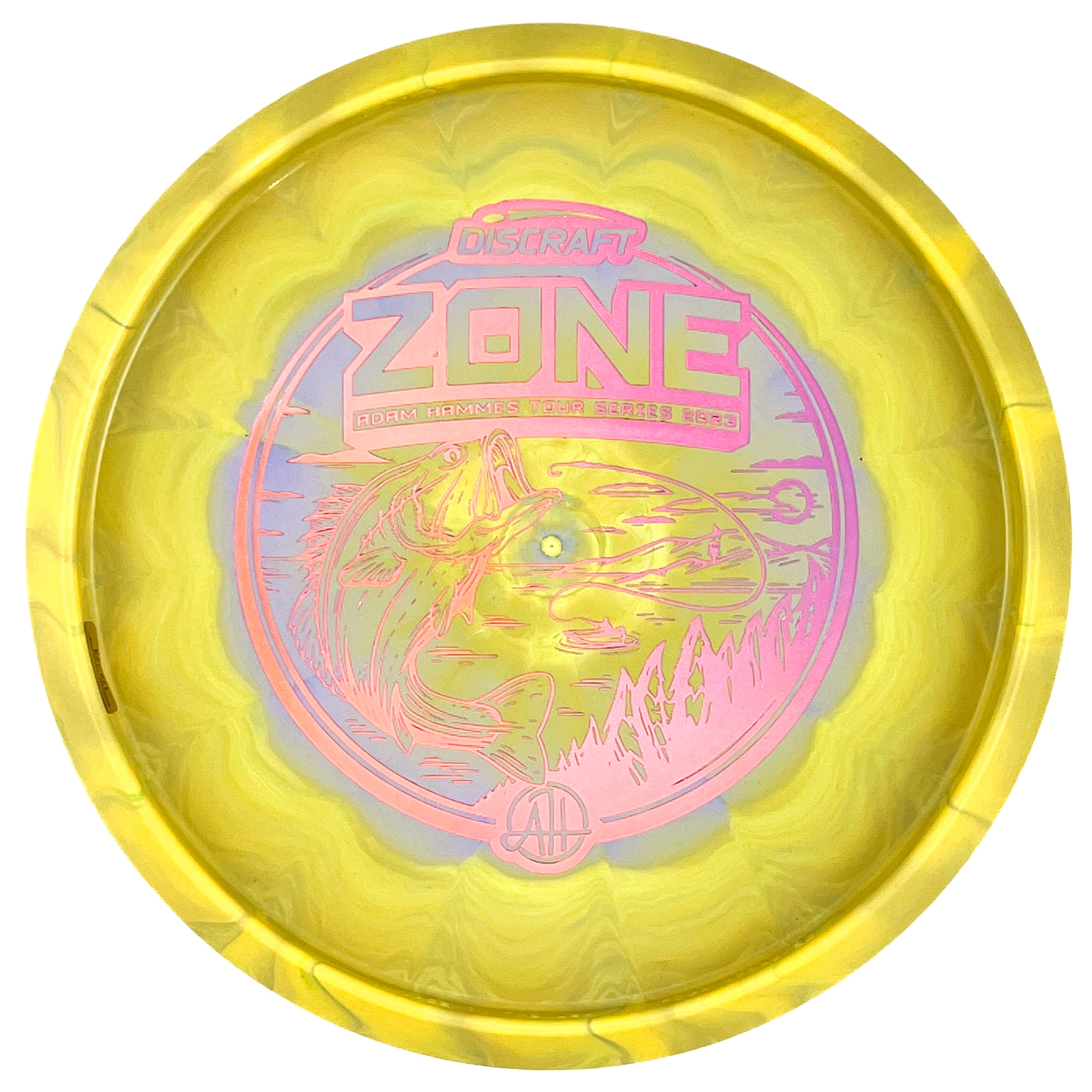 2023 Adam Hammes Tour Series Zone
Release date: Thursday 8th June | 8PM NZT
Only 1 unit left
Plastic - Colour - Weight:
Plastic - Colour - Weight
Free shipping in New Zealand on orders $100+

Speed: 4   Glide: 3   Turn: 0   Fade: 3
The Zone is an amazing approach disc that plenty of stability making it perfect for forehands and any hyzer approach shot. It has a shallow feel in the hand and this run in the Swirl ESP plastic is amazing feeling. This plastic is some of the best looking plastic in the game with some crazy color patterns. Help support Adam Hammes on tour with the 2023 Adam Hammes Swirl ESP Zone!
Discraft says this about the mold: "The 2023 Tour Series Zone represents one of Adam's favorite hobbies, fishing. Considered "the best disc I've ever owned" the Zone is a go-to disc for Adam in all situations on the course. Determined and persistent, this release highlights Adam's passion for pursuing his goals both on and off the course."