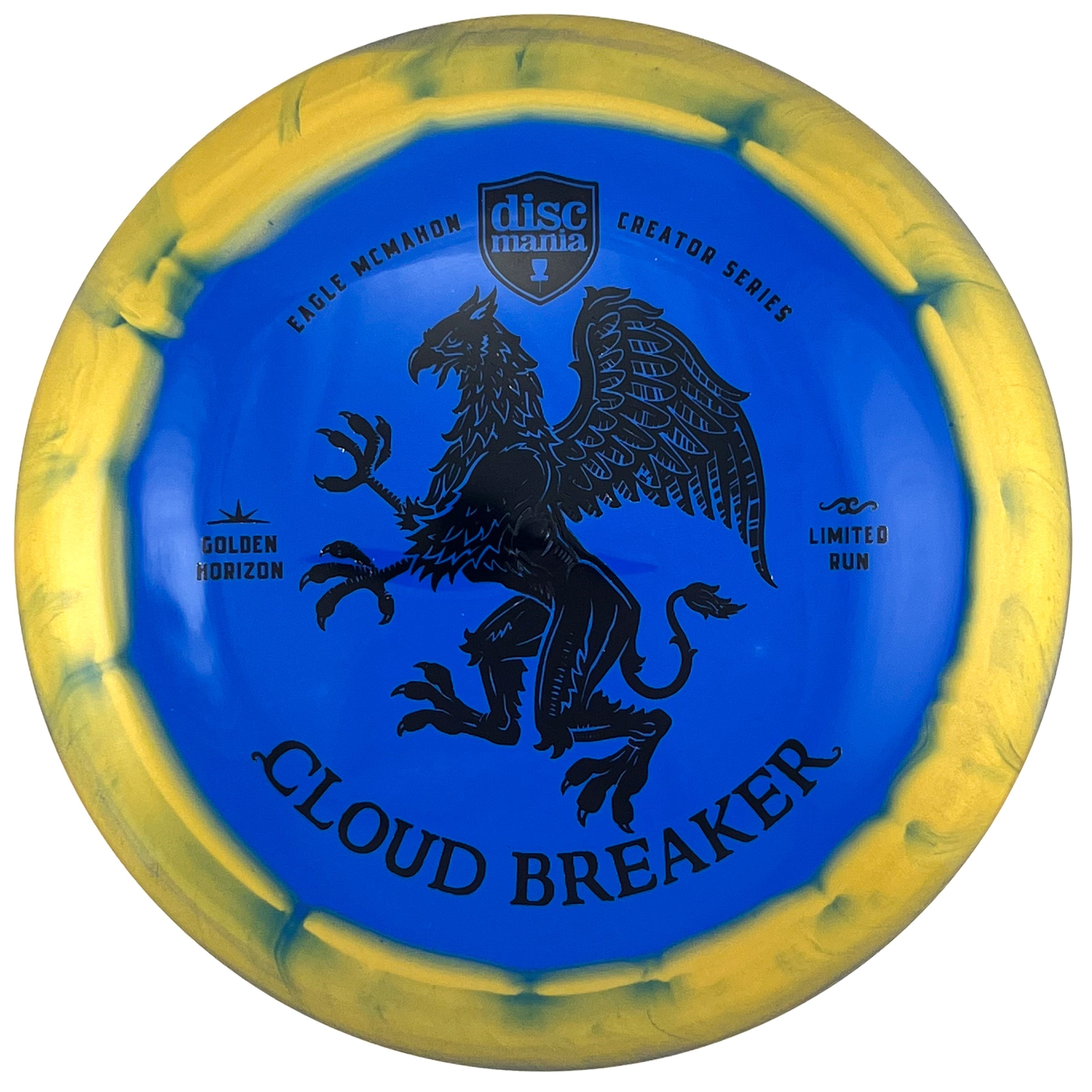 Eagle McMahon Creator Series Golden Horizon Cloud Breaker
Only 1 unit left
Plastic - Colour - Weight:
Plastic - Colour - Weight
Free shipping in New Zealand on orders $100+

Speed: 12   Glide: 5   Turn: -1   Fade: 3
Just as the sun begins to set, a flash of gold explodes across the horizon. Unlock your true distance potential and harness the energy of Eagle himself with an exclusive rendition of "Golden" Cloud Breakers, created in honour of his tremendous win at the 2022 European Open. All that glitters is indeed gold and these won't last long, make sure to get your stack fast before they spread their wings and are gone for good!
The "golden" key to maximising your distance game: Players with more arm speed and power will be able to trust it in all conditions and use it as their main distance driver, both with forehand and backhand throws. Those with a bit less power or are still developing their skills can still take advantage of the good stability that this disc offers.
This is the third iteration of the Cloud Breaker produced in the Creator Series line and the first to ever be offered in any kind of true gold colour ways. The pearlescent golden rims contrast perfectly to the interior rim selections to make your shots shine like a champion.
Horizon plastic: Horizon plastic is an S-Line combo containing two strikingly different colour variations. Our experts behind the machines have taken careful measures to make sure that each interior and exterior colour way is perfectly matched and the artwork to go with it is the cherry on top.